iData T2 UHF is the first scanning terminal of its kind,that combines the 5G network and impinj E710 RFID chips technology. As we know, 5G is all about the network,while E710 chips,that defines how fast the RFID could read,seems to be unrelated with 5G. However iData tries to connect them with each other,then magic happens.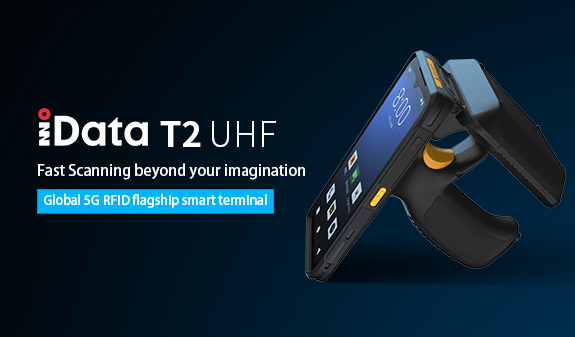 Finish your job in a faster way
With the ever-increasing demands of the staff, higher standards have been set up in terms of reading rate and reading distance of the equipment.
T2 UHF,equipped with Impinj E710 high-performance RFID module, plus 5dBi circular polarization high-sensitivity antenna, is able to scan up to 20 meters distance in the open area, and the reading rate can reach more than 700 tags/s.
T2 UHF can save 40% of your time while tackling the reading of large-scale tags.It supports NFC,UHF dual-band RFID,which enables the users to apply it in different scenarios.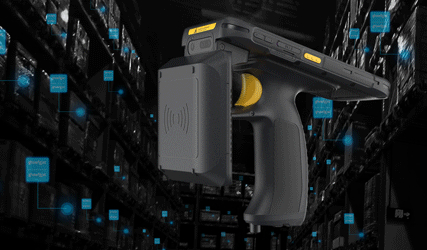 5G chips, gets rid of lag
No one likes lagging device or network delay while operating a high-speed reading.It lowers your efficiency at work.
T2 UHF adopts MTK octa-core 2.0GHz 5G chip with strong chip performance to ensure that the device runs at full capacity without lagging. It also supports 5G modes of SA, NSA and Sub6, no environmental limitations.The information could be uploaded to the system soon after the reading,no matter you are indoors or in field work.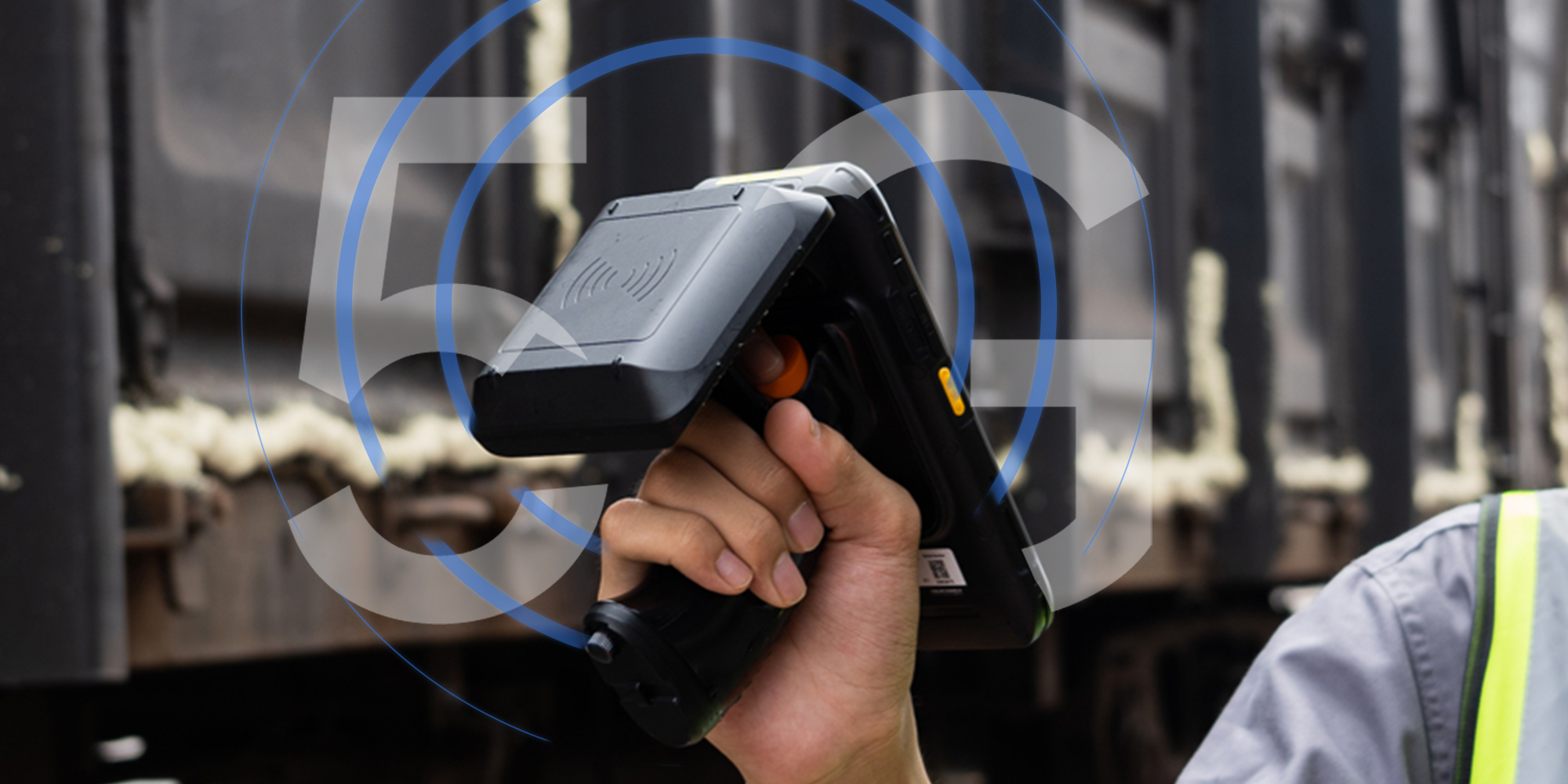 Dual heat dissipation, 100% high performance
Impinj E710 module is prone to have frequency reduction and unstable operation when it is overheated, which will affect your using experience.
T2 UHF, equips the Impinj E710 module with a fin-shaped metal heat sink and built-in cooling fan. These dual heat dissipation reduce the average operating temperature by 10°C,which can guarantee 100% high performance of the device after working long hours.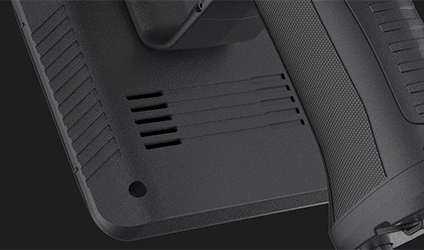 Long lasting XXXL battery life
The power consumption will increase significantly when the Impinj E710 runs at full capacity. To be honest,running out of battery is definitely a nightmare at work.
T2 UHF has a 4500mAh build-in battery,with a extra detachable 6700mAh battery in the gripping handle.Up to 11200mAh super battery life could easily cover more than 2 shifts time.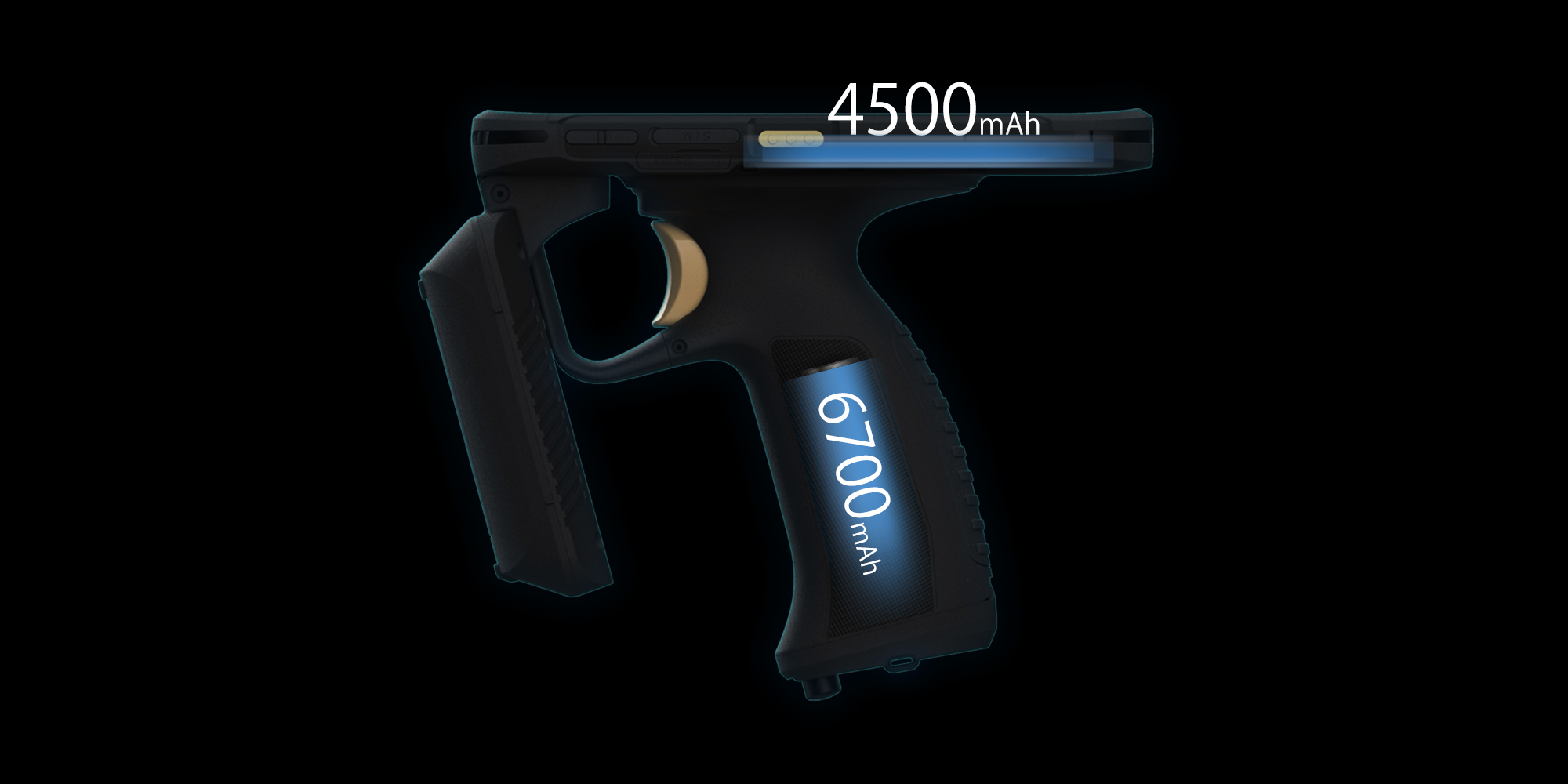 Algorithm support,dedicate to high efficiency
Generally,the module will run at full capacity no matter how many tags it has. However,if there isn't many tags,this full capacity operating is quite power-consuming. It shortens the lifespan of the module,thus reducing the battery life of the device.
The Dynamic Duty Circle Algorithm will estimate the tags quantity at regular time.It will adjust the running time of the RFID module base on the tags quantity. Thus the module can run at high efficiency for work, while consuming less due to the algorithm support.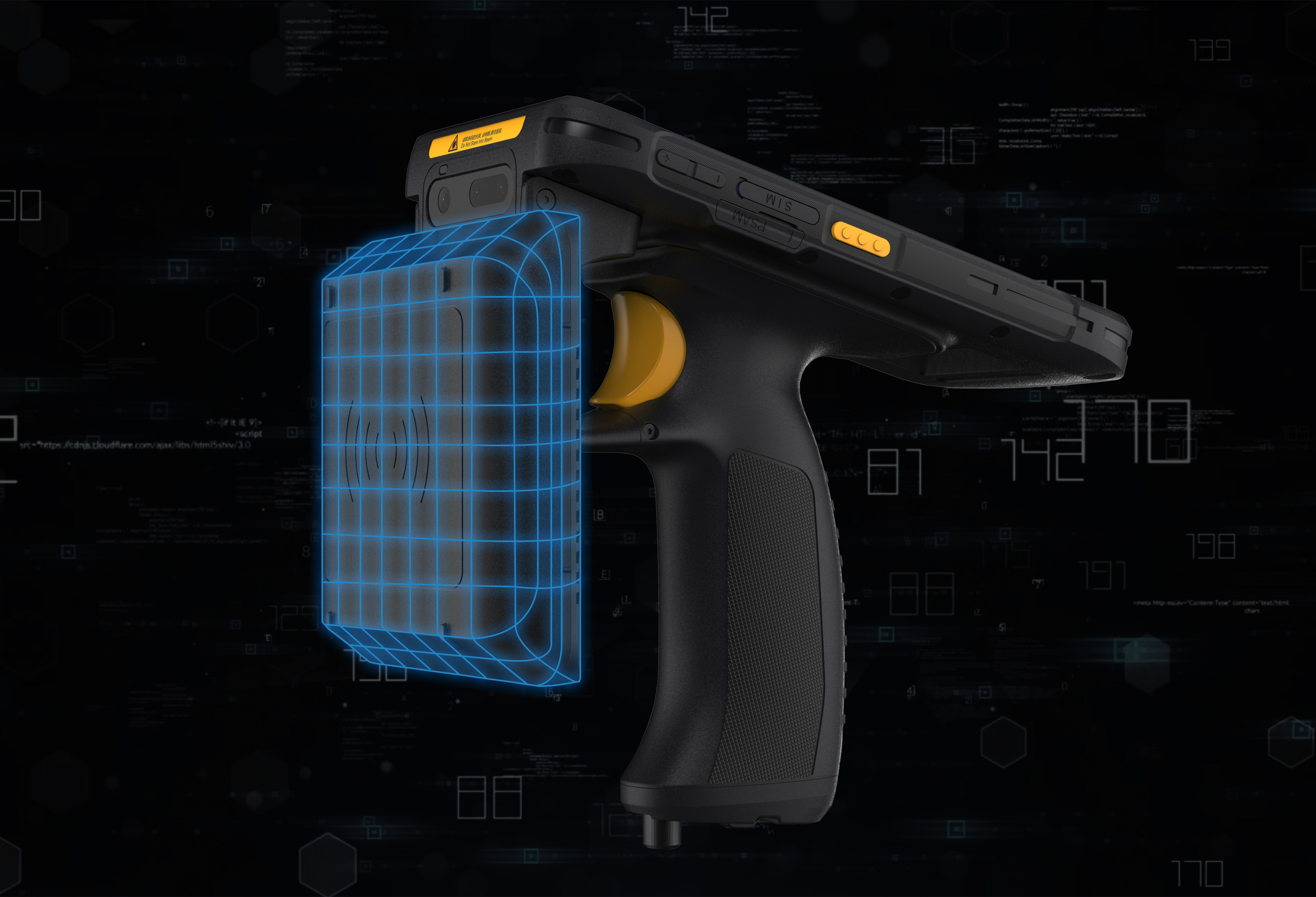 Comfortable gripping,Easy to use
a fatigue-free gripping handle is a key part of the device that improves our users' experience at work.
T2 UHF has a ergonomic design in the gripping handle.The battery is in the bottom part of the handle,so when you hold it, the gravity locates right at the center,your finger could easily pull the trigger.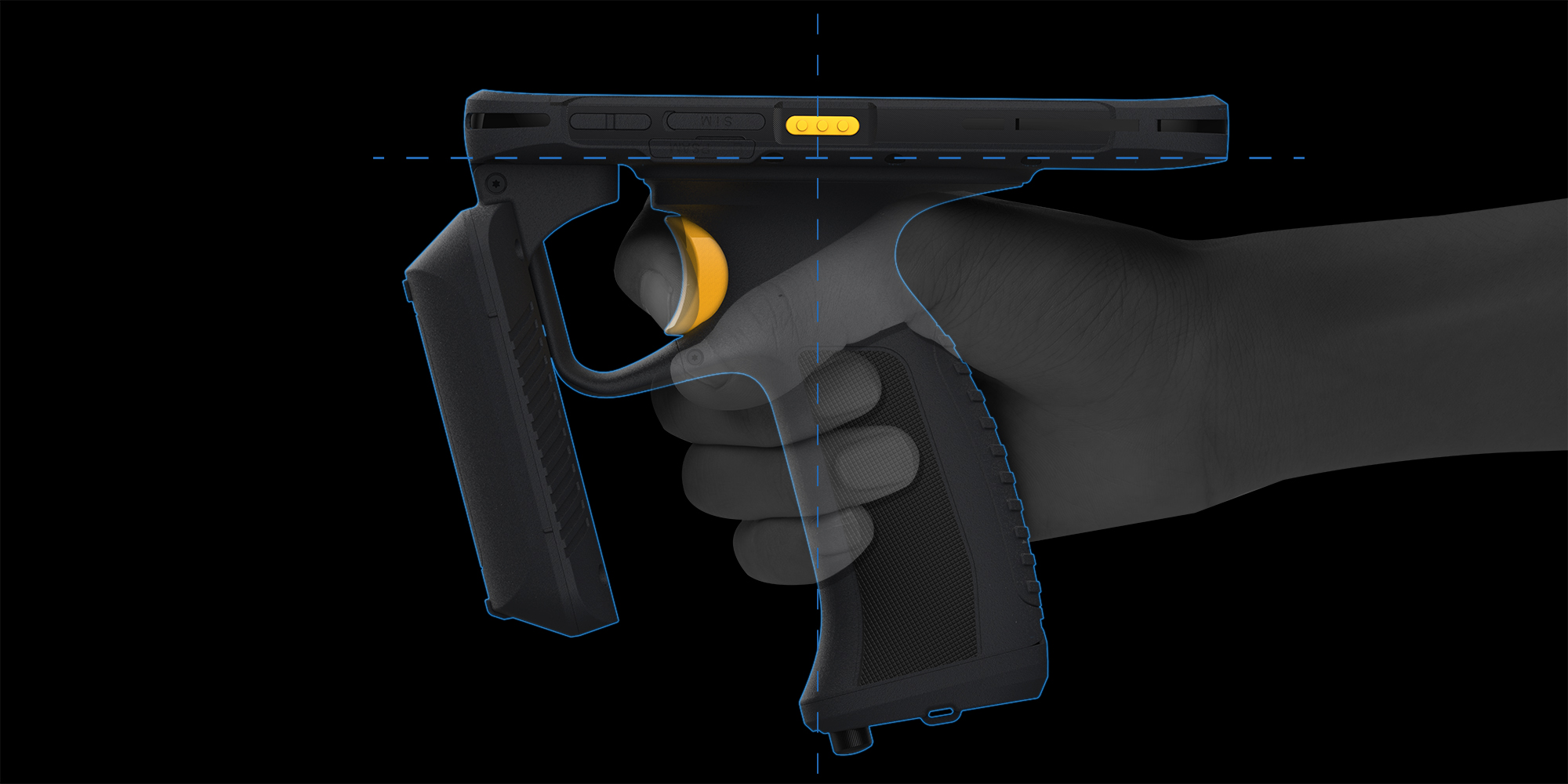 The screen has a 15 included angle with RFID antenna,camera,and the scanning head.So you can read the information on screen easily due to this angle, while you are doing RFID reading,photographing,scanning.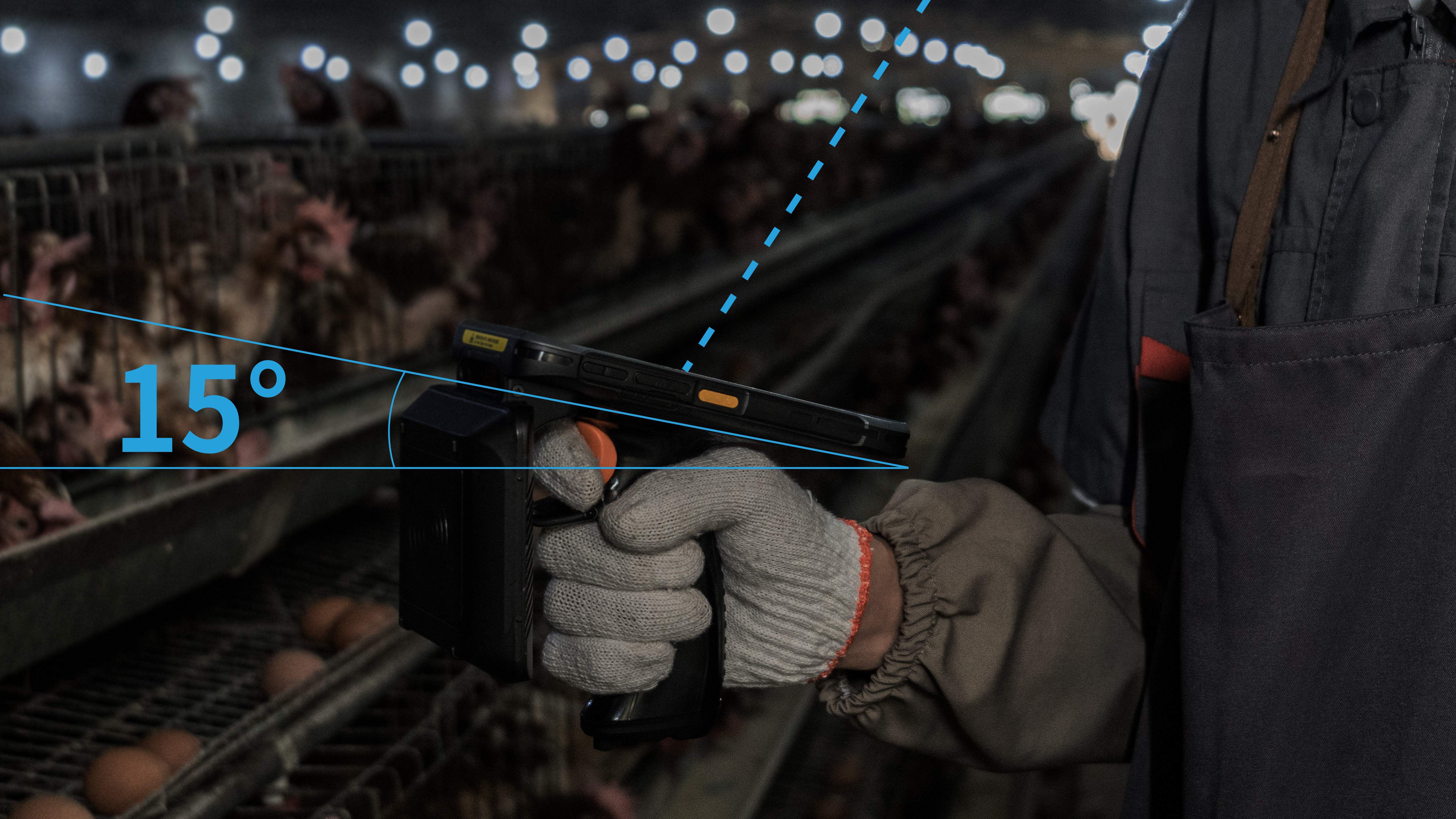 Applications
T2 UHF is such an excellent terminal thanks to the innovations of RFID reading performance,Networking,Heat dissipation,Battery life,Algorithm,and Ergonomic design etc.
T2 UHF has 5G and 4G versions. 4G version also has HD big screen,large memory,and high performance RFID chips, which is more cost-effective than the 5G one.