Shanghai half marathon officially started in Lujiazui Century Ring Corridor on April 18. In response to the pandemic prevention and control call and ensure the physical safety of participants, the organizing committee set up face recognition, infrared temperature measurement and application code verification channels in the main venue area of the competition and all participants must have their body temperature tested and their masks worn properly.
Although the number of participants in this year's Shanghai Half Marathon has obviously shrunk in comparison to previous competitions, it still retained 6,000 seats. Faced with the influx of a large amount of participants, how to make the participants pass the security check quickly in a short time has become a problem that the organizing committee must solve.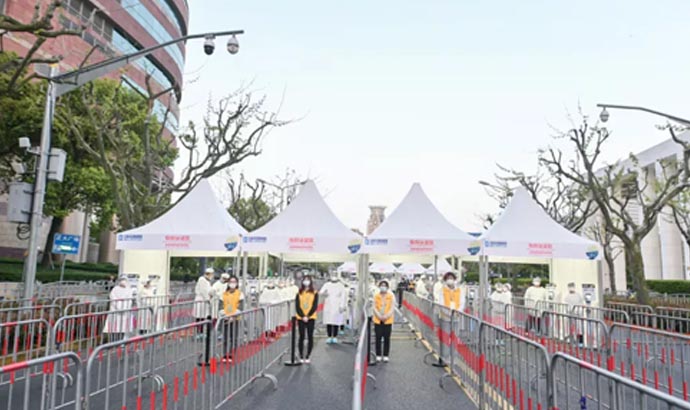 Xiaoi intelligent thermometer (iData 25T), independently developed and produced by iData, integrates code scanning, temperature measurement and identity verification.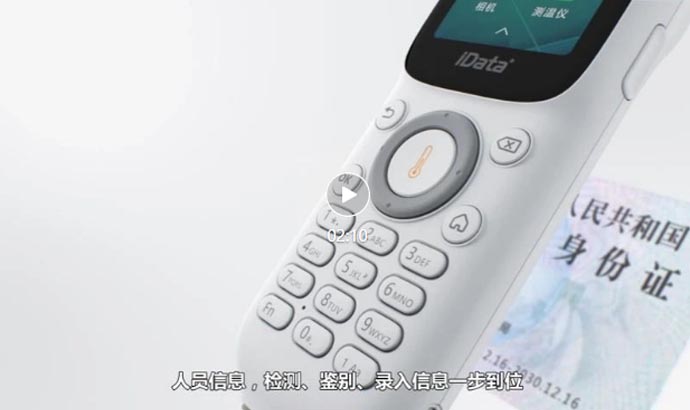 Participants only need to get their health codes and ID cards ready before passing the security check, and the security check personnel can complete the check easily by using xiaoi intelligent thermometer. One terminal is enough to the three-in-one check requirements of the organizing committee, which saves the trouble caused by separate check, and control the time for a single person to pass the security check within 10s, which greatly improves the efficiency of security check, and ensures that participants can enter the venue on time and events can be held punctually.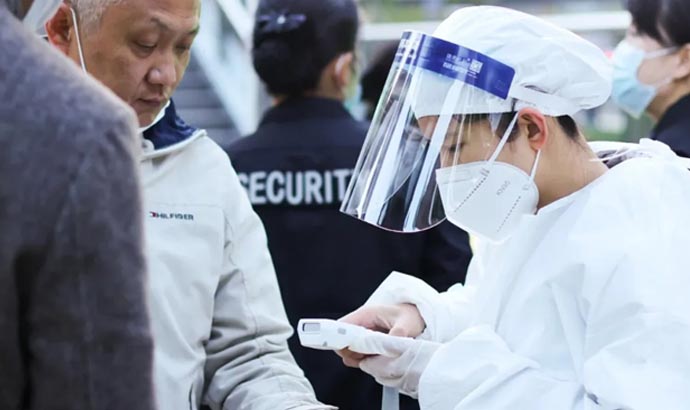 The xiaoi intelligent thermometer has won unanimous praise of the organizing committee staff. It only needs one machine and one button to complete the collection of security check information, which is simple and easy-to-use and greatly reduces the work intensity of the on-site staff; After getting information collected, it is uploaded to the backend system in time, which is convenient for management personnel to inquire timely.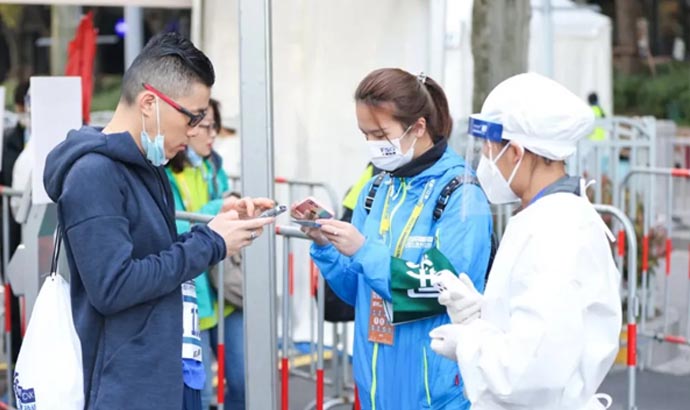 Xiaoi intelligent thermometer (iData 25T) can be widely used in the access check in densely populated areas such as communities, office buildings, hospitals, shopping malls and exhibitions because of its portability, small size and three-in-one characteristics, which helps with effective pandemic prevention. Cheer for "Shanghai Half Marathon". iData stays committed to using science to make life more efficient and safer.