Whenever a patient needs urgent help, it will take approximately 15 minutes for the ambulance to reach the site and sent patients to the ED of hospital for further rescue in about 30 minutes. Time, is no wonder the most vital factor to save lives.
The newest release iData P1, has been applied to the Medical First-aid System in Huzhou city, Zhejiang Province. It's mainly used for the vehicle-mounted registration system. How does it work? Let's find out more.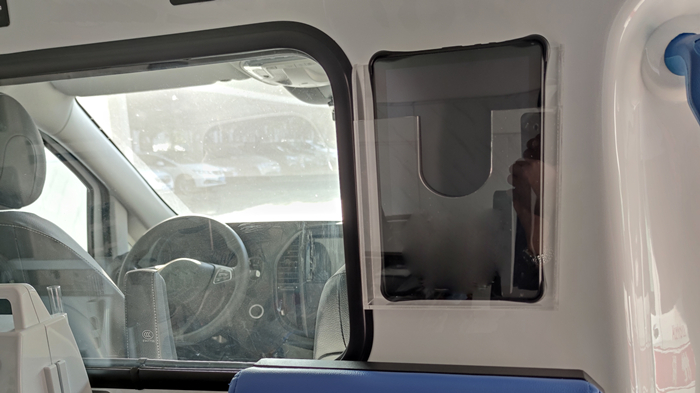 Get registered before rescue
Generally, First-aid rescue and inward treatment are independent system. The first-aid doctors would handover the patient's situation to the doctors of Emergency Department by written reports.
That is to say, the patient has to go through a complex routine including triage, registration, forms filling, and patient's situation handover on their arrival of hospital. This traditional first-aid mode takes about 2-3 minutes.
But if this is an urgent case, or patients without any accompany, or many patients arrived needs urgent rescue at the same time, that means more process are involving, the longer waiting time that will be and it could be quite dangerous for desperate patients.

These 2-3 minutes or more are critical in life saving. It's very important for both patients or medics. How to optimize the hospitalized management, speed up the handover, and reduce patients' waiting time are a must-solved problem for first-aid medics.
Vehicle-mounted registration, information goes ahead
If the patient has to handle all procedures on arrival of hospital, why not try to complete these steps on the ambulance before arrival. For example, the information confirmation, triage, card setup, and registration can be finished ahead before they reach hospital.
First we need to print a " life wrist band" for each patient, scan it by iData P1 in the ambulance, then you can enter the basic information including patient's name, sex, age, sickness etc. After that, you could connect the first-aid system and hospital management system together, get registered and handover patients' condition, etc.
The patient information are updated to the system by iData P1 long time before the ambulance arrive. The sickness condition has been handed over to the ED doctors so that they could get well prepared in advance. iData P1 enables a fast hospital registration even patients are just get on the ambulance. All patients can get immediate treatment soon as they arrive hospital.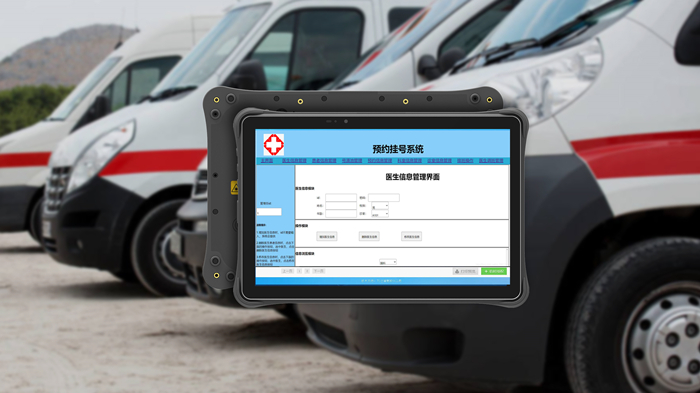 Information that saves lives
So far iData P1 is mainly for vehicle-mounted registration. As an tablet with unmatched performance, it can be used to scan barcodes, enter basic information and complete the basic procedure. It can be also used for video chat or voice chat in ambulance so that the doctors in ED can get sufficient information about patients and get prepared accordingly.
Information that saves lives. iData P1 is no wonder an ideal multipurpose device which can capture all kinds of data and transfer information during the first-aid. It provides vital data support for doctors so that they could save lives as many as they can.